Helen Bower 
Craft: Stained Glass
Year of fellowship: 2001
Employers: Norgrove Studio, V&A Stained Glass Collection, York Glaziers Trust, Holywell Glass and Freelance own projects.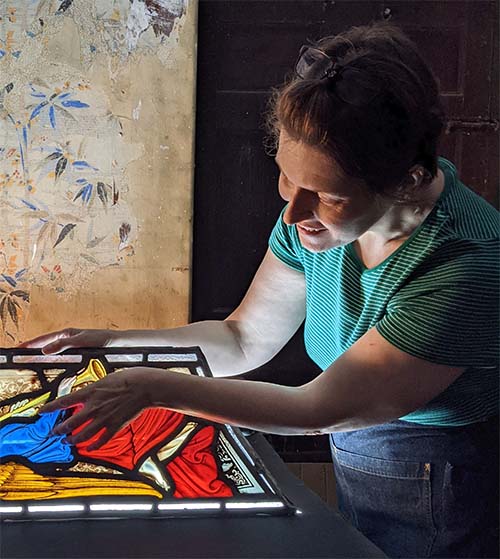 Career Highlights:
'Sacred Silver and Stained Glass' Redisplay of the stained glass galleries at the V&A (2002-2004), York Minster: St William window and Great East Window, Royston church nr. Wakefield (a modest window but complete resurrection of a panel from a box of bits, a true conservative approach!), Winchester Cathedral, New College Oxford
Particular skills: 
In the last 5 years Helen focused increasingly on improving digital documentation and conservation recording techniques on Illustrator and Photoshop, probably making her one the most computer literate Fellows! She is still 'on the tools' taking on her own projects from her base in York and lending other teams her considerable expertise.
Helen's Fellows
Matthias Garn (stone mason)

Ben Newman (stone mason)
"I really think it is the best way to have learnt: meeting seeing spending time with professionals out in the field. The contact network that I have built up, has been invaluable. The way the Fellowship allows free thinking, and is kept going by the 'free' contribution of passionate individuals is what sets it apart from an academic course, or learning pieced together in the workplace.

 

I can still transport myself back in any one of those placements, and the memories are very clear and strong, the whole atmosphere of the different craft disciplines that we saw; the sights the smells the textures
Tom Flemons
Craft: Stonemason and conservator
Year of fellowship: 1993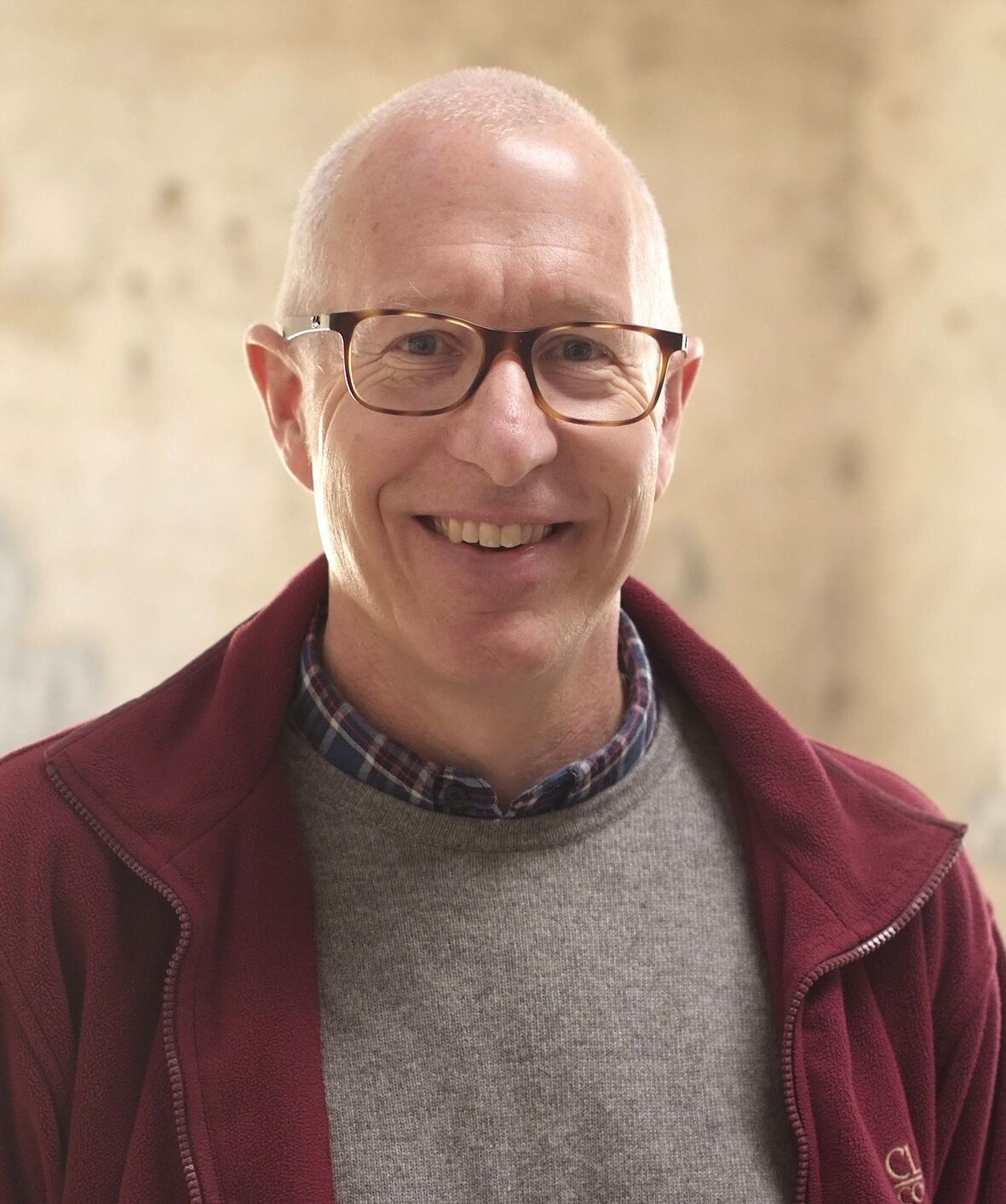 I trained as a marble mason where i undertook my apprenticeship with Geoffrey Pike Limited, then Weymouth College followed by self employment then joining Cliveden Conservation. Following the Fellowship I continued at Cliveden Conservation working there, becoming a project leader, workshop manager and director.
Career highlights:
The huge variety has been what's kept me interested and involved, with no two days the same.  I have worked widely on Country Houses, churches, also into Ireland and at a wonderful archaeological site at Aphrodisias in Turkey. 
Particular skills:
Whilst working 'on the tools' I really enjoyed indent and pieced repairs, particularly achieving repairs without straight lines to more accurately follow break edges removing the minimum of original material.  I now organise and co-ordinate work and enjoy visiting properties and meeting those responsible for them. 
Tom's Fellows
Tim Meek

Andrew Chamberlain 

Torquil McNeilage

The Fellowship made me think more and opened my eyes to the variety of ways that repairs can be achieved. It also allowed me to meet some fantastically gifted craftspeople whose skills I subsequently tried to emulate. In addition there is now a network of similarly minded people to whom I can turn with a question or work enquiry.